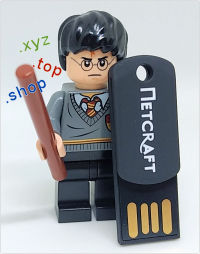 ICANN's New gTLD Program was developed to increase the amount of choice within the domain name space, and it has been unquestionably successful in that respect. Consumers and businesses alike can now register domains under hundreds of different top-level domains such as .toys, .mortgage, .software, .gifts, .london and so on.
But the launch of so many new gTLDs could be costly for brand owners, who will have to contend with even more "bad faith" registrations by cybersquatters and fraudsters. When a company fails to register its own trademarks — along with many subtle variations of those trademarks — under each new gTLD, there is a risk that someone else will, and these opportunities are often abused to acquire some of the traffic that would otherwise have gone to the brand owner's own websites. Not only does this divert money away from the legitimate brand owner, but it can also be detrimental to its reputation.
LEGO: A bigger brand than Google
LEGO is one of the brands that is most affected by bad faith registrations, as its globally-recognised name makes an attractive target for anyone who wants to piggyback on its success.
Early this year, LEGO regained its status as the world's most powerful brand, beating the likes of Google, Nike, Ferrari, Visa and Disney. Last year, the privately held LEGO Group increased its revenue to a record high of DKK 37.9 billion (US $5.4 billion), and its operating profit grew to DKK 12.4 billion (US $1.8 billion).
To safeguard its continued success, The LEGO Group is very protective of its trademarks, and actively seeks to prevent any misuse that could lead to confusion as to whether it sponsors or authorizes unofficial or unlicensed websites. In particular, it asserts that the use of a LEGO trademark in a domain name is an infringement of its rights.
To deter these infringements, The LEGO Group has a legal notice that asks for Fair Play from customers and competitors alike. This philosophy mirrors the names of its own products: "LEGO" is derived from the Danish words "leg godt", which means "play well".
But of course, a polite request cannot deter all ne'er-do-wells. Many domain squatters are unlikely to take heed of legal notices when they register infringing domain names. Consequently, lots of infringement does occur, and The LEGO Group has to expend more effort in dealing with these.
WIPO to the rescue
The LEGO Group is an avid supporter of the World Intellectual Property Organization (WIPO), which it relies on to settle some of its disputes over infringing domain names. Last year, LEGO was the fourth largest filer of domain name cases, accounting for more than 1.4% of all cases handled by WIPO in 2016.
When a domain name is disputed via WIPO, the costs can vary depending on how many domains are included in the complaint, and how many panellists will be involved in considering the complaint. A dispute over a single domain name with a single panellist costs $1,500, or $4,000 with three panellists. These costs are borne solely by the complainant, while the infringing party stands only to lose the registration fee he paid for the domain.
Speculating before the speculators
With so many new gTLDs available to choose from, domain name speculators have many more opportunities than they did a few years ago. Filing disputes amongst an ever-growing landscape of TLDs could soon become a very costly exercise for brand owners.
To avoid these costs, some brand owners speculatively register their own trademarks before the domain squatters can, even if they have no practical use for them. This prevents the domains being registered by others in bad faith, and works out much cheaper than having to file disputes for each one. Legitimate trademark owners can submit claims for their domains during each new gTLD's sunrise period, before anyone else has the opportunity to register them.
LEGO Juris A/S (which does business as The LEGO Group) is the registrant of more than a hundred domains for just its "lego" string. A few examples of these include lego.world, lego.wtf, lego.video, lego.tv, lego.toys, lego.movie, lego.gift, lego.deals, lego.sucks, and even lego.porn. As long as LEGO holds on to these domains, nobody else will be able to register them. Most of these sites simply display a blank homepage, while a few redirect visitors to LEGO's main website at www.lego.com.
However, not all lego domains belong to LEGO. For example, lego.xyz is currently registered to an individual at an agricultural university in Beijing. The site previously displayed a Wishloop domain holding page, which suggested that the owner might have eventually tried to monetize it through conversions, but now the domain name does not resolve in DNS. However, the domain is still registered, and it is not clear why LEGO has not yet acted on this or many other infringing domains – perhaps it is not worth the cost or effort until an infringing site becomes popular enough to cause measurable damage.
Last year, both lego.photo and lego.pics were registered to an individual in Pennsylvania, and the latter domain was used to host a WordPress blog. Rather than being taken over by LEGO Juris A/S, both domain registrations expired and are purportedly now available for registration.
New gTLDs increase the size of the cybersquatter's playground
Speculatively registering domains before they are registered in bad faith by domain squatters can be effective in some cases, but this approach rapidly becomes less practical and too expensive when there are multiple trademarks to protect.
The LEGO Group produces its plastic construction toys under a variety of trademarked themes, such as Dimensions, Ninjago, Chima, Mixels and Mindstorms – plus several licenced brands such as Star Wars and Angry Birds. These provide even more opportunities for cybersquatters to register deceptive domain names.
LEGO owns more than 4,000 unique domains that serve websites, and many of these typify the type of strings that might be registered by domain squatters. These include thelego.movie, legominecraftsets.com, lego-star-wars.net, lego-starwars.eu, lego-starwarsshop.com, lego-starwars.de, citylego.com and more. Each of these sites serves nothing more than a blank webpage, which implies that LEGO only owns them so that others cannot. A few domains, such as www-lego.com and wwwlego.com are configured to redirect visitors to LEGO's main website at www.lego.com.
But it is clearly not feasible to defensively register all possible permutations of LEGO's brands, particularly now there are also hundreds of new gTLDs under which such domains can be registered. This situation makes the domain name dispute process seem almost unavoidable; and indeed, the total number of disputes handled by WIPO during 2016 rose by 10%.
Deciding who a domain name should belong to
When a domain name dispute is handled by the WIPO Arbitration and Mediation Center, the panel considers many factors when deciding whether the domain should be transferred to the complainant. The process is largely transparent, with the procedural history and reasons behind each decision being published on wipo.int.
Take lego-starwars.xyz as an example, which was handled in case D2015-1217. The infringing domain was registered by an individual in the United States, but she did not respond at any point during the dispute proceedings, and thus failed to show that she had any rights or legitimate interests in the disputed domain name.
Prior to filing the dispute, LEGO had attempted the much cheaper option of sending a cease-and-desist letter to the respondent, and proposed to compensate her for the expense of registering the disputed domain name; but this letter was also ignored. This contributed to the panel's decision that the domain had been registered in bad faith.
LEGO requested the panel to issue a decision to transfer the disputed domain name on the grounds that it is a combination of the LEGO trademark and the licenced trademark STARWARS, and that the respondent had no rights or legitimate interests. Although the disputed domain did not serve any content when the complaint was considered by the panel, LEGO claimed it had been connected to a website containing sponsored links to various online shops where LEGO products were sold.
Amongst its findings, the panel pointed out that the use of the .xyz gTLD is not relevant when assessing whether a trademark is identical or confusingly similar. This means that if the respondent had also registered dozens of identical strings under other gTLDs, those might also have had to be taken down via WIPO's service.
Less than two months after the dispute had been filed, the administrative panel ultimately ordered the lego-starwars.xyz domain to be transferred to LEGO. It has now joined LEGO's collection of websites that display nothing more than a blank page.
But many infringing domains still get away with it…
WIPO's arbitration and mediation process for domain name disputes seems effective, albeit a slow and expensive option when there are lots of infringing domains to deal with. This could explain why the LEGO Group does not take swift action against every site that tries to monetize its brand without permission.
Take playlego.xyz as an example. This domain was registered anonymously in 2015, via a WHOIS privacy service, and was used to display a set of LEGO products that are sold on Amazon. These used Amazon affiliate links, so that when a visitor clicked through and subsequently bought one of the items from Amazon, the site's operator would have netted a small percentage of the sale. For just the cost of a .xyz domain (which can be as little as $0.88 for a whole year) the operator of this site could recoup his outlay — and more — with just one sale.
Bad faith registrations are also capitalising on the success of The LEGO Batman Movie, which was released in February. For instance, the following domain purportedly offers the chance to stream or download the full movie for free. This is clearly dubious and not recommended.
Nearly 7% of the domains disputed in WIPO cases last year were under the .xyz top-level domain, making it the most problematic new gTLD in terms of bad faith registrations. Nonetheless, the majority of filed disputes still concern .com domains. This is possibly because .com is still the most recognised top-level domain, and so more people are likely to end up visiting these sites as a result of typo-traffic.
But preventing bad faith registrations is arguably not always in the interests of a domain registrar, as even after a domain has expired, it can still be monetized by the registrar. As an example, thelego.science expired in March after being registered for two years. It still serves a website, which now displays a set of LEGO-related links that lead to sponsored ads paid for by various LEGO toy retailers.
Some of the infringing domain names contain high-value search keywords, which are likely to generate more money through contextual advertising. For example, the domain name lego10179.com might look like a strange choice to some, but it refers to the 5-digit set number of one of LEGO's most expensive and sought after sets: 10179: The Ultimate Collector's Millennium Falcon. This massive 5,197-part Star Wars set retailed at $500 before it was discontinued seven years ago, but an unopened box can easily fetch several thousand dollars today.
Another very specific example is lego4184-piratesofthecaribbeanblackpearl.com, which refers to set 4184. This LEGO model ship is based on the Black Pearl from the Pirates of the Caribbean film series. The set was discontinued in 2012, but it already commands a high price on the aftermarket. This likely explains the existence of such peculiar infringing domain names, and it's also no wonder that some people consider LEGO to be a better investment than gold. To prevent misuse, the lego4184-piratesofthecaribbeanblackpearl.com domain is now registered to LEGO Juris A/S.
Dozens of domains that contain the numbers of expensive LEGO sets, such as lego10188.com, lego10210.com, and lego8043.com are now registered to LEGO Juris A/S after previously being registered to other parties.
Other costs of gTLDs
The plethora of new gTLDs has unarguably increased the size of the cybersquatter's playground, but ICANN's new gTLD program has also drawn more than $100 million directly from brand owners who have applied for their own Brand TLDs. Around a third of all new gTLD applications are brand applications, and many of these brand owners will also have to fork out additional money to manage the application process and for the provision of backend registry services.
The LEGO Group applied for its own .lego Brand TLD in 2012, in order to gain exclusive control over all .lego websites. As well as being able to ban cybersquatters from its own TLD, another obvious benefit of operating a Brand TLD registry is being able to make shorter, more memorable internet addresses. However, the LEGO Group does not appear to be using the .lego TLD for any of its websites yet.
Another common motivation for owning a Brand TLD is to mitigate phishing attacks, as fraudulent sites will not be able to directly leverage the trust instilled by the brand's own TLD. But remarkably, phishing attacks against LEGO's customers are practically unheard of, even though it is the world's most powerful brand, and stores payment details and loyalty credit on its online store at shop.lego.com.
LEGO's application for the .lego Brand TLD passed Initial Evaluation in 2013, and was eventually delegated in June 2016. Rather than operating the .lego gTLD itself, LEGO has opted to use Verisign as its backend registry services provider. Since the launch of ICANN's new gTLD program, more than 150 other brands have also engaged Verisign to apply for and manage their new gTLDs. Verisign is well known for its management of the .com and .net generic TLDs, which has no doubt helped to make it a popular choice as a gTLD operator.
Abandoned new gTLDs
Whether or not LEGO ends up making good use of its new gTLD has yet to be seen, but it appears that at least two brand owners have had a change of heart over having their own TLDs. The South Korean conglomerate Doosan initiated the termination of its Registry Agreement for .doosan in September 2015, and the global engineering company FLSmidth – which is headquartered in the same country as LEGO – did the same for .flsmidth in February 2016. Both of these new gTLDs made it to the point where they were successfully delegated to the internet's root zone, which suggests that the owners had already spent hundreds of thousands of dollars before deciding to abandon them.
Detecting infringements
Netcraft's Fraud Detection service can be used to find domains and content that infringe a company's rights. This service also monitors app stores, social media sites, sponsored search engine results and DMARC reports to detect additional infringements. The results for all of the searches are made available via a web interface, together with detailed site information (hosting locations, registrations details, etc.), and are reviewed into categories including 'owned by company', suspicious, benign (e.g. a mention on a news or personal site), unavailable, or phishing.