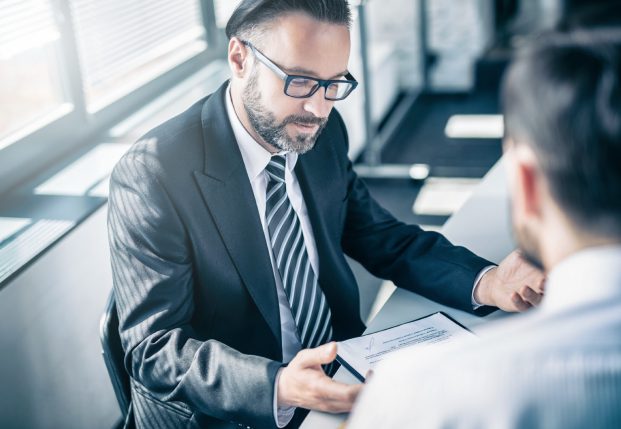 Solutions for
Public Sector
Protecting the provision of essential digital services from disruptive cyber attacks through active cyber defense
Keeping critical government services running
As an increasing number of services move online, governments are having to work harder than ever to safeguard critical services from cyber attacks. The public sector is a prime target for cybercriminals of all capabilities:
Nation states will attack government infrastructure that's necessary for the smooth operation of critical public services that millions of citizens rely on.
Other threat actors – usually cybercriminals – will exploit the trust that populations have in government brands to create convincing phishing attacks that impersonate 'official' communications.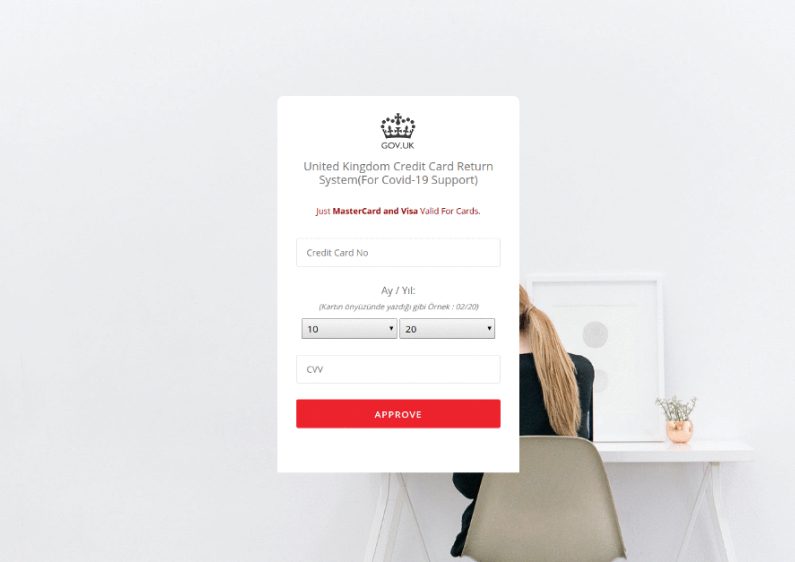 Protect your department from being spoofed
Criminals target public sector brands due to the high volume of traffic (and levels of trust) that they enjoy. Netcraft's detection service identifies phishing attacks exploiting public sector brands and campaigns. When a fraudulent website is discovered, our automated systems immediately block access to malicious content, so the attack can be taken down as quickly as possible.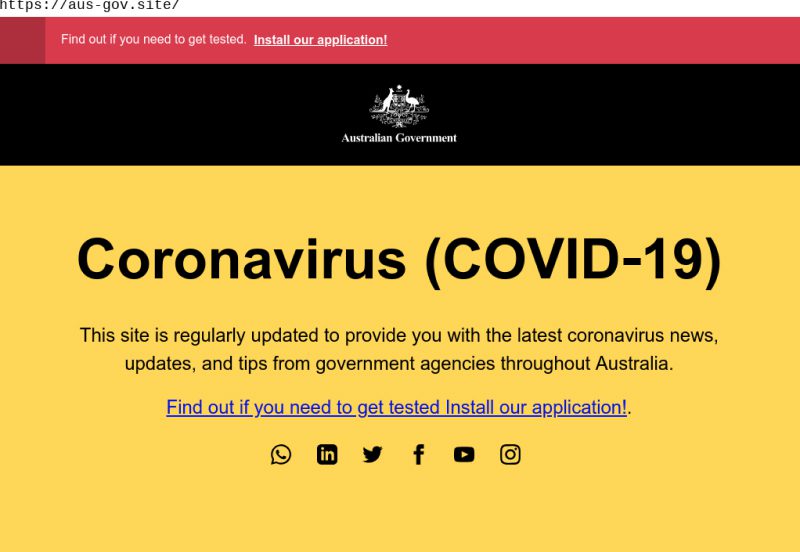 Safeguarding government infrastructure
Netcraft's services safeguards against the theft of government employees' credentials. This protects critical infrastructure within a country's IP space from compromise – and by extension, ensures that citizens who rely on these services, are as safe as possible.
Attacks don't just threaten essential services and defraud organizations and individuals. They also damage the trust between citizens and government, erode public confidence, and make future communications between officials and the public so much harder.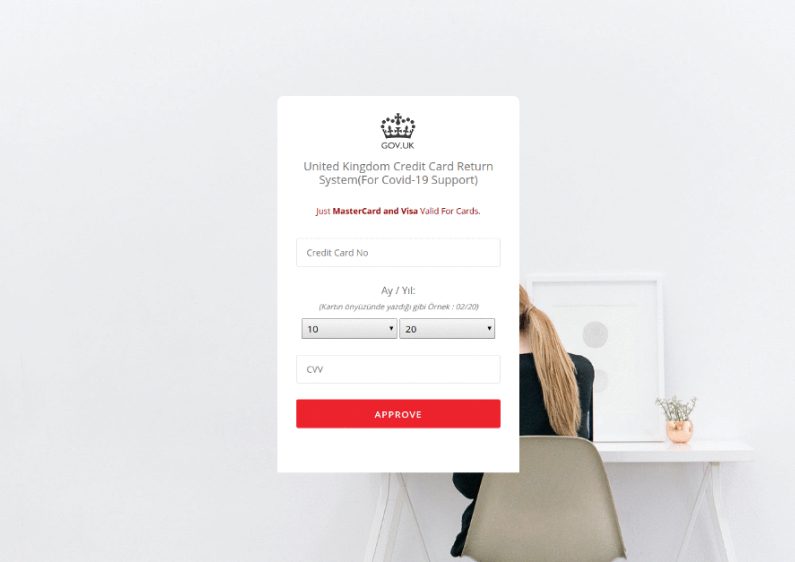 Defeating cyber attacks with unmatched scale and effectiveness
Netcraft's online brand protection operates 24/7 to discover phishing, fraud, scams, and cyber attacks through extensive automation, AI, machine learning, and human insight. Our disruption & takedown service ensures that malicious content is blocked and removed quickly and efficiently—typically within hours.

0%
of the world's phishing attacks taken down

0M+
threat reports and suspicious URLs analyzed every day

0M
cybercrime attacks blocked to date

0M+
attacks taken down and growing
Protecting governments, citizens and economies
Netcraft helps some of the largest governments in the world to protect its own infrastructure, government services that its citizens rely on, and a broad range of cyber attacks targeting its citizens
Phishing Attacks
Attempts to deceive account holders into giving their account credentials (or other sensitive material) away.
Web Shells
Programs installed by cybercriminals that give them full control of a compromised web server via their web browser.
Security Scanner
The 'Audited by Netcraft' service regularly tests your internet infrastructure and supplies you with the information you need to maintain your security and minimize vulnerabilities.
IP Geolocation Services
Allows customers to accurately find the location of internet servers.
Frequently Asked Questions
Governments, central and local, need to manage huge amounts of sensitive data in order to deliver effective services for their citizens. This makes them an attractive target for cybercriminals who can monetize unauthorized access by conducting (for example) ransomware attacks.
Government departments and agencies are often 'spoofed' by cybercriminals because there's an implicit amount of trust in 'official' communications, and cybercriminals take advantage of this. With government services increasingly delivered online, citizens are used to interacting with officials via email, SMS and the internet.
We receive phishing reports from industry partners, spam emails and our anti-phishing community. With this information, we are uniquely placed to monitor the internet for these attacks, and block them before they can cause real harm. Attacks impersonating official services are blocked in our threat feeds, protecting billions of people.
We automatically identify hosting providers, domain registrars, webmasters and others, and determine how to notify them most effectively (via email, API, private contact, or otherwise). We gather and present evidence of the cyberattack to demonstrate the problem to those with the ability to take down the attack
A ransomware attack is when users are unable to access computers, systems, or the data they access, until a ransom is paid to a cybercriminal (normally in the form of cryptocurrency). The criminals behind ransomware attacks may also threaten to publish sensitive material.
Since 2016, Netcraft has provided takedown services for the UK's National Cyber Security Centre. Netcraft's service takes down phishing attacks from cybercriminals purporting to be from UK government departments, and have massively disrupted the number of phishing attempts – masquerading as legitimate government departments – as a result.
Insights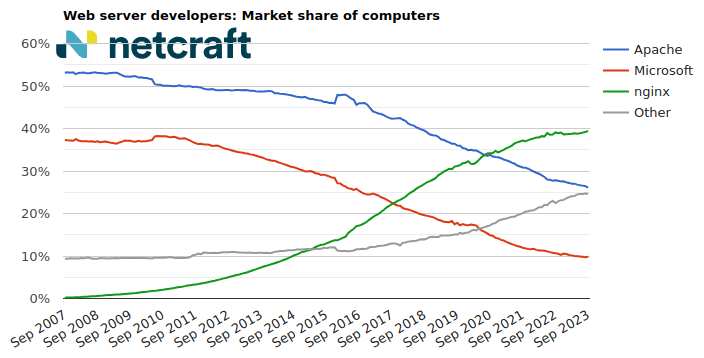 Blog
In the September 2023 survey we received responses from 1,085,035,470 sites across 254,776,456 domains and 12,274,854 web-facing computers. This reflects … Read More
Schedule time with us
Learn more about Netcraft's powerful brand protection, external threat intelligence and digital risk protection platform