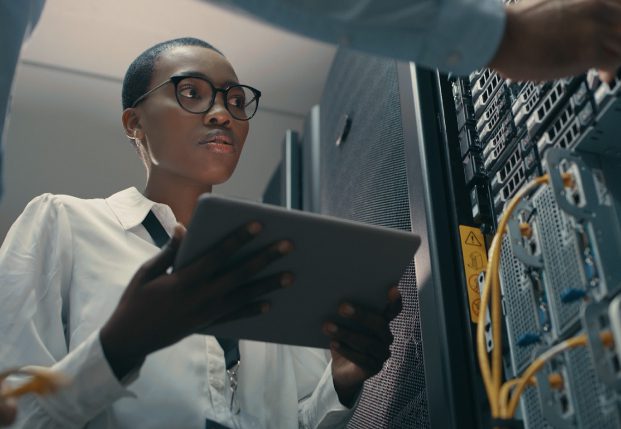 Solutions for
Technology
Minimize your organization's vulnerability to avoid becoming an easier target for cybercriminals.
Manage the constant threat of cyber attacks facing your company
Netcraft offers a range of anti-cybercrime solutions to technology companies aimed at protecting the security of their products, servers, and customers. Advanced detection capabilities operate autonomously 24/7 to rapidly find and validate new threats to your company while Netcraft's market-leading takedown services ensure attacks are removed with speed and thoroughness. Our end-to-end platform supports takedowns for a multitude of threats types, including:
Email compromise and other phishing-based attacks
Tech support scams targeting your customers
Trademark/IP infringement, including affiliate marketing scams
Credentials theft
Executive/employee impersonation and other social media threats
Through advanced automation, constant innovation, and unique insights, Netcraft delivers industry-leading scale, speed, and accuracy to some of the largest technology companies in the world, including DocuSign, F5, Microsoft, Okta, and Plesk.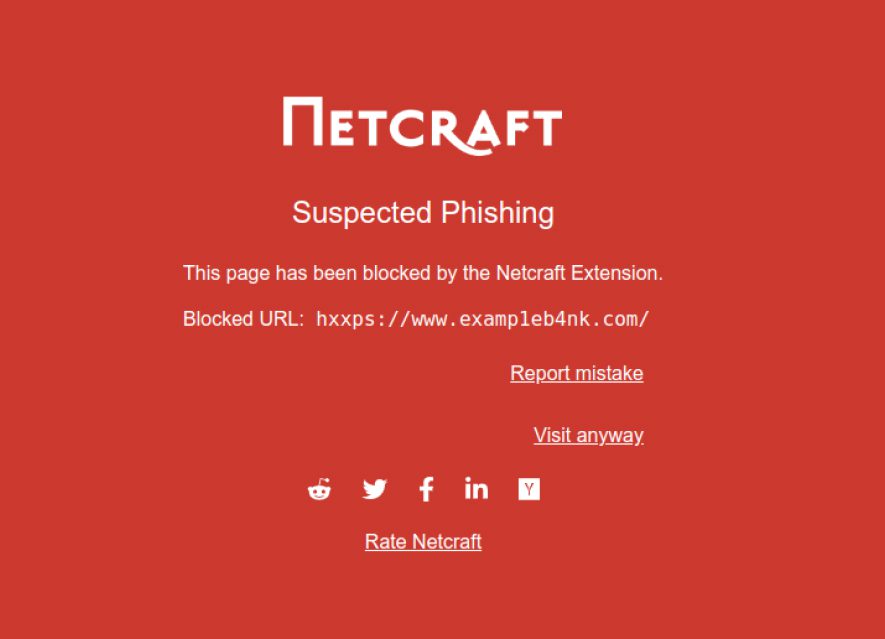 Defeating cyber attacks with unmatched scale and effectiveness
Netcraft's online brand protection operates 24/7 to discover phishing, fraud, scams, and cyber attacks through extensive automation, AI, machine learning, and human insight. Our disruption & takedown service ensures that malicious content is blocked and removed quickly and efficiently—typically within hours.

0%
of the world's phishing attacks taken down

0M+
threat reports and suspicious URLs analyzed every day

0M
cybercrime attacks blocked to date

0M+
attacks taken down and growing
Protect the users of your technology
In addition to using advanced detection capabilities and rapid takedown services that protect technology companies, Netcraft's high-quality threat intelligence can protect users of these technologies as well. Netcraft's industry-leading malicious site feeds, licensed by many of the leading antivirus, content filtering, web hosting and domain registration companies, can be integrated directly into your product to promptly alert users to new attacks as they are validated.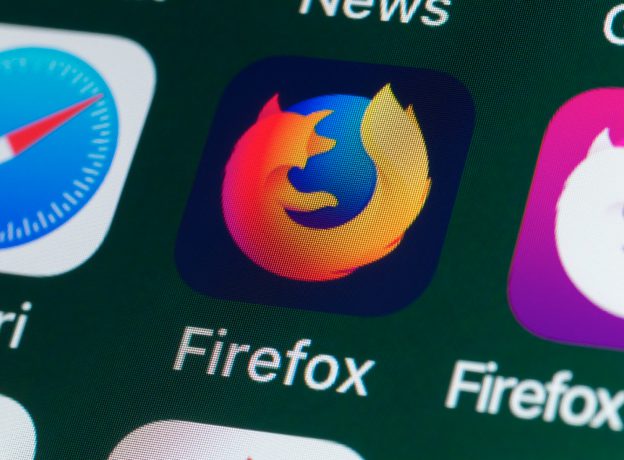 Defending tech industries from cyberattacks
Building on more than 25 years of experience surveying the internet, we use our extensive knowledge to protect leading tech organizations.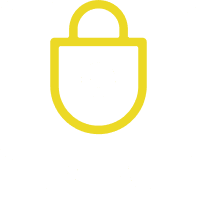 Phishing Alerts
In order to maintain their reputation, technology companies need timely, professionally validated alerts about potential cyber attacks.
Social Media Impersonation
Fraudulent Facebook pages (as well as fake Twitter and Instagram accounts) created to mislead and confuse potential victims.
Threat Intelligence
Each day, millions of URLs are classified according to the various types of attacks to produce malicious site and threat intelligence feeds.
Application Testing
Our application testing service is an internet security audit of your web, mobile, or tablet-based app, performed by experienced security professionals. The service is designed to rigorously push the defenses of internet networks and applications.
Security Scanner
Audited by Netcraft utilizes Netcraft's own purpose-built scanner which exploits years of experience in the security industry (and as a PCI Approved Scanning Vendor, or PCI ASV).
Hosting Provider Analysis
Netcraft produces datasets providing a worldwide analysis of hosting companies, so you can deep dive into the largest hosting providers around the world.
Reporting and Intelligence
Netcraft's customer portal allows comprehensive tracking of ongoing incidents, including notifications of significant events during the takedown process.
Frequently Asked Questions
Netcraft's malicious site and threat intelligence feeds are provided by classifying millions of URLs each day according to the various attack types. This stream of malicious sites is available as a collection of continuously updated feeds, suitable for security engineers, network administrators, and internet service providers.
Our threat data is licensed to major browser and antivirus companies including Google, Microsoft, DuckDuckGo, Cisco, Fortinet and McAfee. We also work with internet infrastructure providers and registrars, including OVH. Namecheap, SIDN (.nl), Nominet (.uk), DNS.BE (.be) and JPRS (.jp).
Tech support scams are scam websites purporting to be legitimate technical support sites, often branded to mimic established technology organizations. The aim is to trick visitors into actions such as installing malware, revealing credentials (and other sensitive information) or making financial transfers.
Business email compromise is when a criminal attempts to trick a senior executive (or budget holder) into transferring funds, or revealing sensitive information (such as intellectual property).
Our team of security specialists keep track of recently disclosed vulnerabilities, carefully examining each one and adding tests for the ones that can be detected remotely. Where possible, we write proof of concept-based tests which can report vulnerabilities with confidence and zero risk.
Insights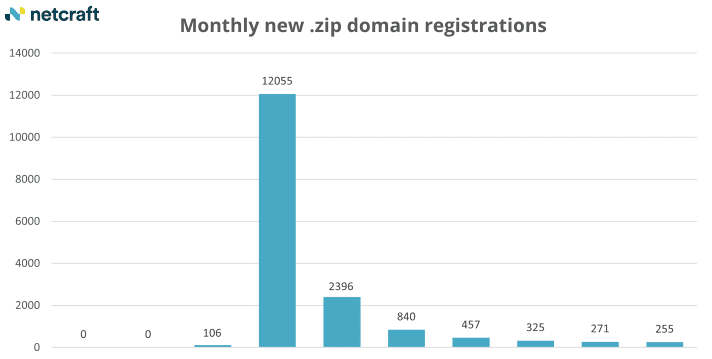 Blog
It has been six months since Netcraft first reported on abuse of the new .zip TLD, outlining the fraudulent activity … Read More
Schedule time with us
Learn more about Netcraft's powerful brand protection, external threat intelligence and digital risk protection platform