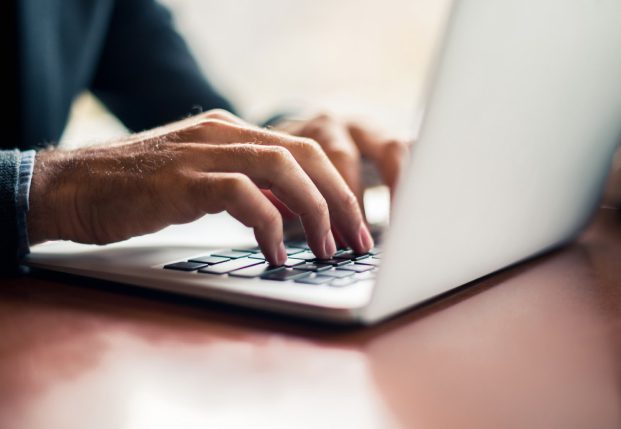 Domain and Website Takedowns
Remove domains and websites impersonating your brand from the internet using Netcraft's world-leading phishing and cybercrime takedowns
Automated takedown
Once a cyber attack—a phishing website, fake social media profile or fraudulent email, for example—has been detected through Netcraft's cybercrime detection or by your own team and validated with our threat intelligence process, Netcraft blocks access to the attack and begins the takedown process.
To conduct a takedown, Netcraft gathers evidence of the cyber attack, and begins to identify the relevant parties providing resources to the attacker. In parallel, Netcraft automatically contacts hosting providers, domain registrars, webmasters and others via email, API, private contact, or otherwise.
Users of the Netcraft apps and extensions are immediately protected. Netcraft also licenses its feeds to browsers and antivirus companies along with internet infrastructure companies, protecting billions of internet users from potential exposure.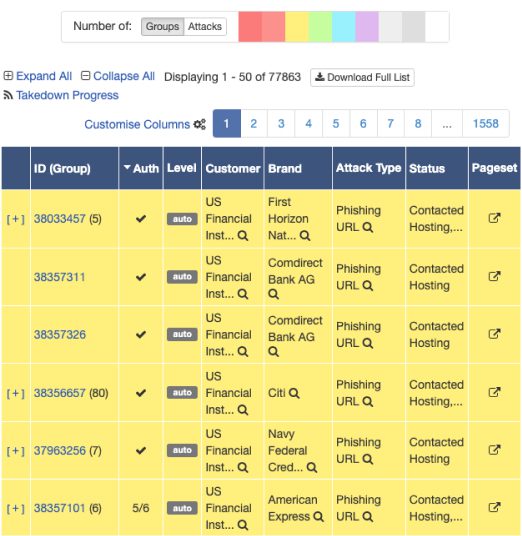 Defeating cyber attacks with unmatched scale and effectiveness
Netcraft's online brand protection operates 24/7 to discover phishing, fraud, scams, and cyber attacks through extensive automation, AI, machine learning, and human insight. Our disruption & takedown service ensures that malicious content is blocked and removed quickly and efficiently—typically within hours.

0%
of the world's phishing attacks taken down

0M+
threat reports and suspicious URLs analyzed every day

0M
cybercrime attacks blocked to date

0M+
attacks taken down and growing
Attacks disrupted within minutes of discovery
Netcraft provides robust cyber defense solutions for organizations like yours by searching for millions of potentially malicious sites. Once confirmed, attacks impersonating your brand are blocked in our threat feeds, which are licensed to major browser and antivirus companies, internet infrastructure providers and registrars.
A suspected attack can be analyzed, validated, and takedown notifications dispatched within minutes of discovery. This is thanks to Netcraft's highly automated takedown process which uses rule-based matching (and other machine learning technologies) to gather the necessary evidence that providers require to take down the malicious content.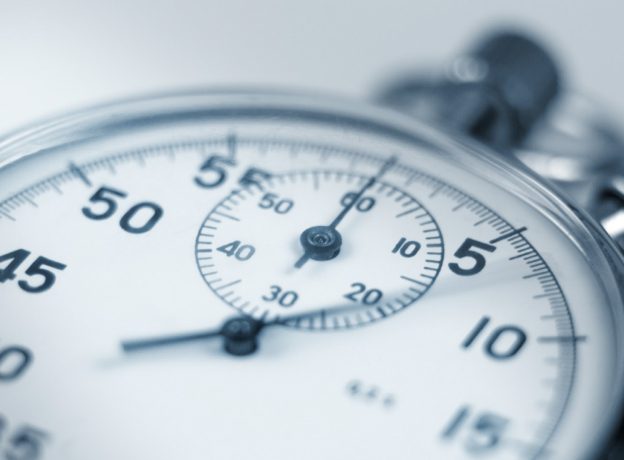 Cyber attacks that exploit your brand
Building on more than 25 years of experience surveying the internet, we use our extensive collection of domain information, website front pages, search engine advertisements, social media sites, spam mail feeds, and app stores to identify the following online threats:
Phishing Attacks
Attempts to deceive account holders into giving their account credentials (or other sensitive material) away.
Malware Infrastructure URLs
URLs that malware attempts to connect to, including those that download further stages of cyber attacks (or receive payment for malware such as ransomware).
Malicious Email Addresses
Email addresses participating in advance fee fraud schemes, found in the millions of spam emails that Netcraft analyzes.
Rogue Mobile Apps
Fake apps which impersonate organizations' legitimate applications, in order to gain access to their users' personal details
Fake Shops
Claiming to offer highly discounted goods, they are simply a front to capture users' payment information, and will deliver counterfeit products (or none at all)
Deceptive Domains
Domains which are deceptively similar to legitimate websites, thus lending credibility to a cyber attack.
Frequently Asked Questions
A domain-based attack is when a fraudulent domain impersonates legitimate companies in order to trick customers and/or website visitors into providing sensitive information. Since a company's domain name is the cornerstone of its online identity, it is often (and increasingly) the target of cyber attacks. Some attack types that can be hosted on fraudulent domains include phishing websites, malware, survey scams.
Our automated takedown process is designed to rapidly identify and block malicious or fraudulent websites and domains in order to restore a safe online environment for you and your customers. Netcraft's average takedown time is three times faster than the industry average.
Yes, simply provide us with the list of your domains you want to monitor.
The takedown process is easy to follow for customers, who can track the progress using the web portal, email or RSS feed. The availability of the phishing site is monitored and graphed, and new attacks are notified via email, SMS and optionally SMS-to-voice.
Netcraft will identify, contact and liaise with the law enforcement agency in the hosting company's local jurisdiction.
Netcraft also engages with hosting companies to preserve and retrieve any data files, logs or other information left by the fraudster. Information identifying affected customers is very useful in mitigating the impact of the attack, and minimizing monetary loss.
Insights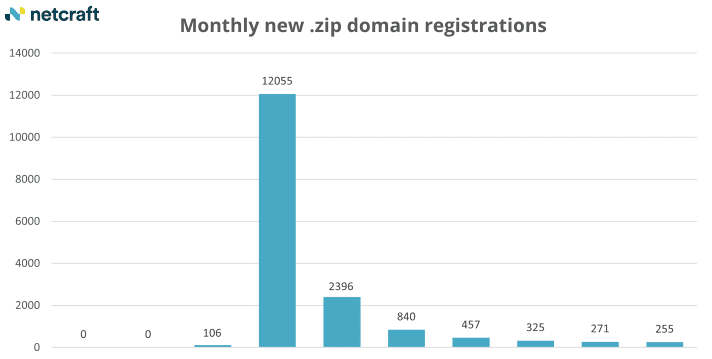 Blog
It has been six months since Netcraft first reported on abuse of the new .zip TLD, outlining the fraudulent activity … Read More
Schedule time with us
Learn more about Netcraft's powerful brand protection, external threat intelligence and digital risk protection platform