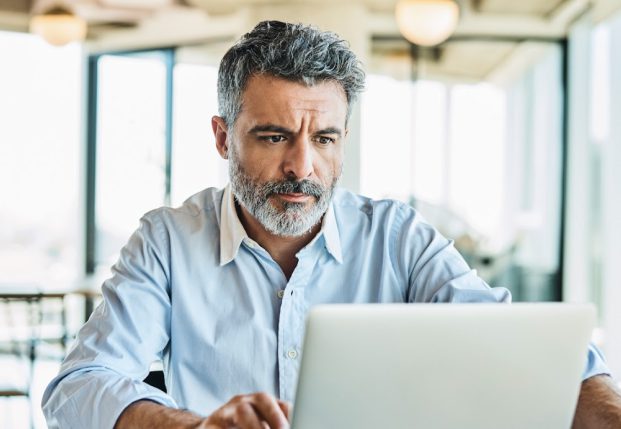 Information Security
New cybersecurity threats to your organization, employees, and customers require new defense solutions
Comprehensive threat detection
Protecting your staff, customers and corporate network means defending both inside and outside the firewall. The volume and sophistication of external cyber attacks—including malware, phishing targeting your customers or business email compromise—a manual approach to threat monitoring and detection does not scale. That's where Netcraft comes in.
Netcraft's external threat intelligence platform works autonomously around the clock to search for threats targeting your company's brand, infrastructure and assets. Combining a multitude of threat report sources with advanced direct search efforts, Netcraft collects and analyzes vast amounts of data and leverages automation to transform it into actionable, high-quality threat intelligence that is shared with our customers and threat data partners.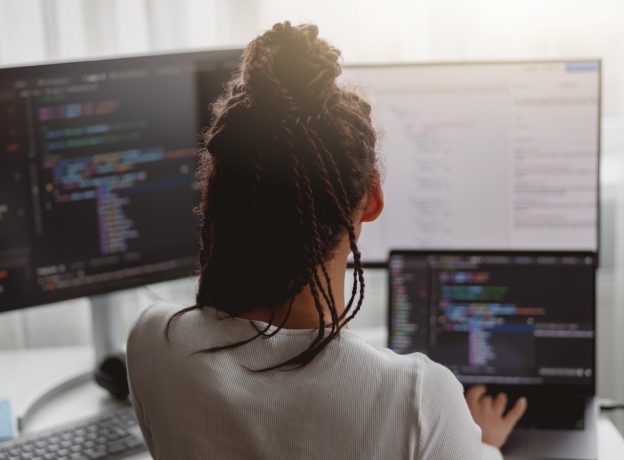 Defeating cyber attacks with unmatched scale and effectiveness
Netcraft's online brand protection operates 24/7 to discover phishing, fraud, scams, and cyber attacks through extensive automation, AI, machine learning, and human insight. Our disruption & takedown service ensures that malicious content is blocked and removed quickly and efficiently—typically within hours.

0%
of the world's phishing attacks taken down

0M+
threat reports and suspicious URLs analyzed every day

0M
cybercrime attacks blocked to date

0M+
attacks taken down and growing
Protection beyond your network
Once detected, cyber threats and attacks targeting your infrastructure or brand need to be disrupted as quickly as possible. Takedown speed matters tremendously.
Netcraft's extensively automated takedown process is tailored by attack type. For inbound brute force, denial of service or exploit attacks, we follow an approach similar to our domain and website takedowns. Specifically, we notify the owner of the address as well as relevant service providers with comprehensive evidence of the attack and ensure the attack is taken down with speed and diligence.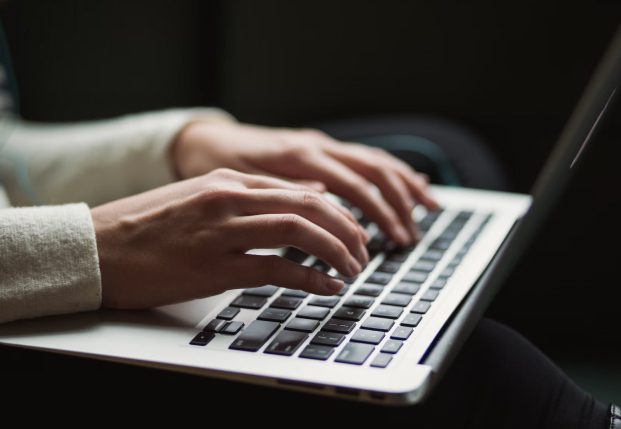 Protecting information security
Building on more than 25 years of experience surveying the internet, we use our extensive knowledge to detect fraud attempts through a range of products and services.
Threat Intelligence
Each day, millions of URLs are classified according to the various types of attacks to produce malicious site and threat intelligence feeds.
Disruption & Takedown
Once a malicious site has been detected, Netcraft responds with a set of actions which immediately blocks access, and ultimately leads to the site being taken down.
This includes blocking in our cyber threat feeds, along with an automated takedown notification process that commences immediately after detection.
Security Scanner
Netcraft's automated vulnerability scanning service regularly tests your internet infrastructure and supplies you with the information you need to maintain your security and eliminate vulnerabilities.
Netcraft's purpose-built scanner builds on over 17 years of experience in the security industry as a PCI Approved Scanning Vendor (PCI ASV).
Web & Mobile App Testing
An internet security audit, performed by experienced security professionals, designed to rigorously push the defenses of internet networks and applications.
Internet Data and Research
We have been surveying the web since 1995 and can provide insights into trends and movement patterns on hosting companies, certificate authorities and web technologies.
Frequently Asked Questions
A ransomware infection may be the final product of a long process for a dedicated attacker—a process that started with gaining an initial foothold. This may be through a phishing attack directed at employees, a compromised web server or weak default password configuration. Disrupting these initial access attempts adds a layer of protection around your corporate network even before an attacker gets beyond the firewall.
Netcraft can respond to the first signs of a cyber attack by taking down the attackers' machines targeting your organization. You can block future attacks using Netcraft's blocklist of validated malicious IP addresses, which includes anything from cyber criminal's bespoke attack infrastructure, to compromised domestic devices used in botnet attacks.
Your website is the cornerstone of your online identity. Attacks that are carried out on websites purporting to be your organization – and therefore on your brand – can have devastating effects on your reputation, for both your existing customer base and future prospects.
When your brand is being exploited, every second counts. Before you're even aware there's a problem, a single fraudster from across the globe could establish hundreds of cyber attacks using your brand's identity. Netcraft combines its external threat intelligence with its automated takedown capability to defend brands autonomously and around the clock.
Netcraft offers its collections of apps and extensions for enterprise use. Block cybercrime threats from Netcraft's threat intelligence feeds on employee devices from the moment we discover them.
This protection can be deployed effortlessly across all of your devices via MDM with just a few clicks. Additional management and configurations options are available to unlock functionality or subscriptions.
Audited by Netcraft is our automated vulnerability scanning solution, which involves examining and evaluating the security, performance, and configuration of an internet-facing network. Netcraft is an PCI Approved Scanning Vendor, and our platform can be used to attest PCI compliance.
The scanning process includes probing your network for open services and ports, searching for common security issues, checking for the presence of known vulnerabilities, and assessing the site's overall security configuration. Testing can be carried out as frequently as daily, and can be used alongside quarterly PCI ASV processes, or to provide a dynamically generated seal which asserts that no serious vulnerabilities were found.
Insights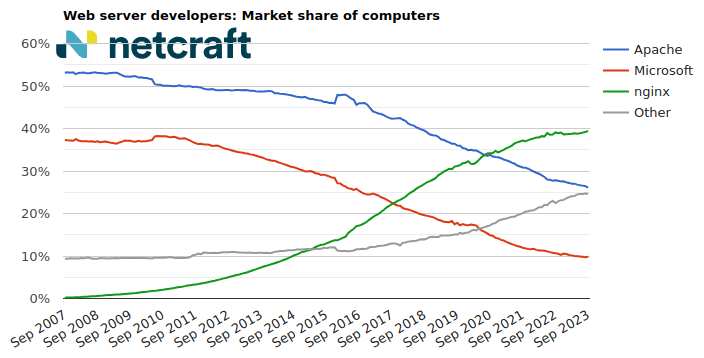 Blog
In the September 2023 survey we received responses from 1,085,035,470 sites across 254,776,456 domains and 12,274,854 web-facing computers. This reflects … Read More
Schedule time with us
Learn more about Netcraft's powerful brand protection, external threat intelligence and digital risk protection platform