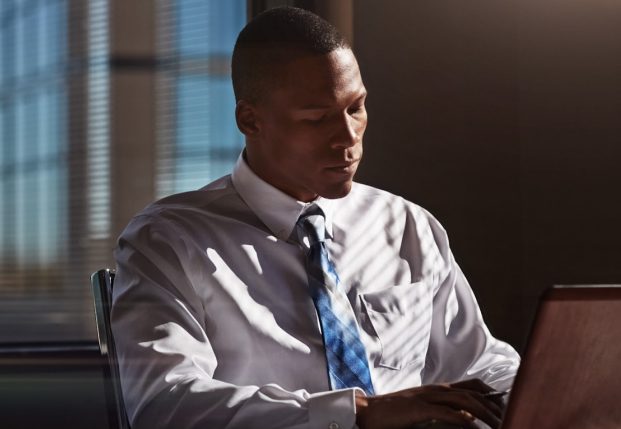 Legal Counsel
Increase the efficiency and efficacy of detecting and remediating stolen intellectual property.
Technology to protect your brand and your bottom line
Your job is to protect your company's highly valuable assets. But as brands proliferate online to address changing consumer behavior, finding instances of brand infringement and misrepresentation grows harder. You need to be constantly monitoring malicious activity across web, social, and other digital channels. Doing this manually is ineffective, time-consuming, and would prevent you from doing your core job.
That's why some of the biggest brands in the world use Netcraft's highly automated cybercrime detection and takedown technology to identify, disrupt and take down violations of your intellectual property.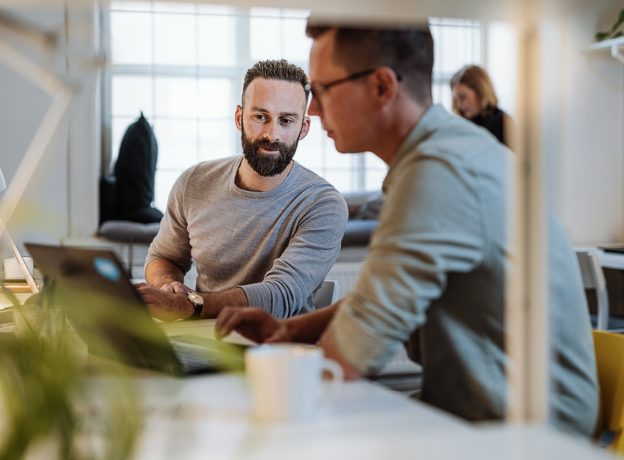 Defeating cyber attacks with unmatched scale and effectiveness
Netcraft's online brand protection operates 24/7 to discover phishing, fraud, scams, and cyber attacks through extensive automation, AI, machine learning, and human insight. Our disruption & takedown service ensures that malicious content is blocked and removed quickly and efficiently—typically within hours.

0%
of the world's phishing attacks taken down

0M+
threat reports and suspicious URLs analyzed every day

0M
cybercrime attacks blocked to date

0M+
attacks taken down and growing
End-to-end detection and takedown solutions
Netcraft uses extensive automation to detect and disrupt over 100 types of cyber attacks, including counterfeit goods, fake shops, and intellectual property infringement. Once an attack is detected and validated as malicious, it is added to Netcraft's site feeds which allows threat data partners (including major browser and antivirus companies), to block access and protect billions of people from exposure.
At the same time, we gather critical evidence and information about the attack to share with the hosting providers, domain registrars, webmasters and other parties involved with the attack.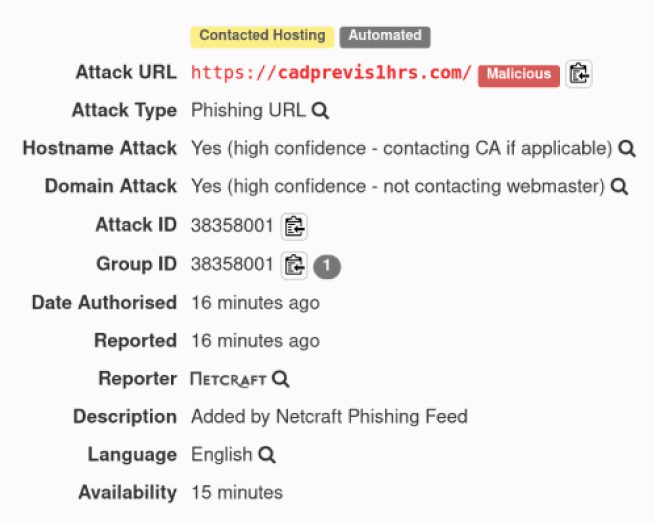 Monitoring across all digital channels
Netcraft identifies, disrupts and takes down the cyber attacks attempting to violate your intellectual property.
Rogue Mobile Apps
Fake apps which impersonate organizations' legitimate applications, in order to gain access to their users' personal details.
Deceptive Domains
Domains which are deceptively similar to legitimate websites, thus lending credibility to a cyber attack.
Phishing Websites
Attempts to deceive account holders into giving their account credentials (or other sensitive material) away.
Social Media Impersonation
Domains which are deceptively similar to legitimate websites, thus lending credibility to a cyber attack.
Health Product Scams
Attempt to lure victims into purchasing fake health products such as weight loss pills, and often endorsed by celebrities.
Fake Shops
Claiming to offer highly discounted goods, these shops are simply a front to capture users' payment information, and will deliver counterfeit products (or none at all).
Frequently Asked Questions
Your website is the cornerstone of your online identity. Attacks that are carried out on websites purporting to be your organization – and therefore on your brand – can have devastating effects on your reputation, for both your existing customer base and future prospects.
Cybercriminals use a variety of tactics, including setting up fake shops that drive traffic away from legitimate sites, phishing sites that steal the credentials of would-be customers, or survey scams that impersonate brands to carry out fake contests with nonexistent prizes.
A suspected scam website can be analyzed, validated, and takedown notifications dispatched within minutes of discovery. Content can be taken down within hours if the company that's hosting the fraudulent content is reputable.
The service is heavily automated and operates without intervention 24/7, with manual involvement from Netcraft's in-house cybercrime experts only required for a tiny minority for novel attacks.
Netcraft's automated detection techniques include a global network of fetch locations, rule-based matching, and machine-based learning. We also deploy an automated 'victim simulator' that proactively interacts with reported malicious URLs, filling in forms with plausible data and fully exercising multi-stage phishing sites.
Without documented evidence of malicious activity, hosting providers are unable to confirm content is malicious and against their own terms of service. Without which, they are unable to take down content. We gather and present evidence of the cyber attack to clearly demonstrate the fraudulent use to those with the ability to remove the illegal content.
Insights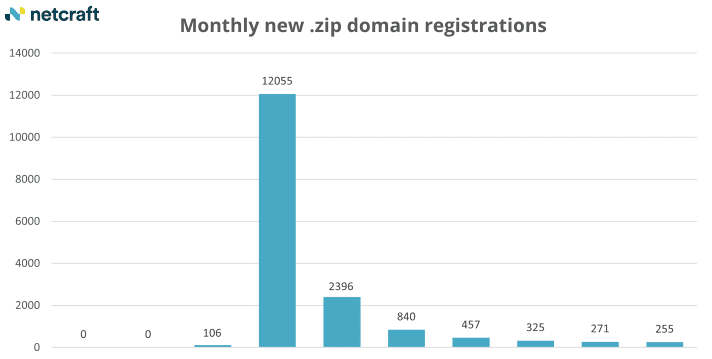 Blog
It has been six months since Netcraft first reported on abuse of the new .zip TLD, outlining the fraudulent activity … Read More
Schedule time with us
Learn more about Netcraft's powerful brand protection, external threat intelligence and digital risk protection platform