The btc-e.com domain – previously operated by the BTC-e Bitcoin exchange – has barely been online since being seized by the US authorities on 28 July.
Since being seized, the btc-e.com domain has pointed to a different web server, hosted by 1&1 Internet in the United States. It now displays nothing more than a customary seizure notice, announcing that it has been seized as part of a joint law enforcement operation involving the FBI, IRS, DoJ, FDIC, Homeland Security and the Secret Service.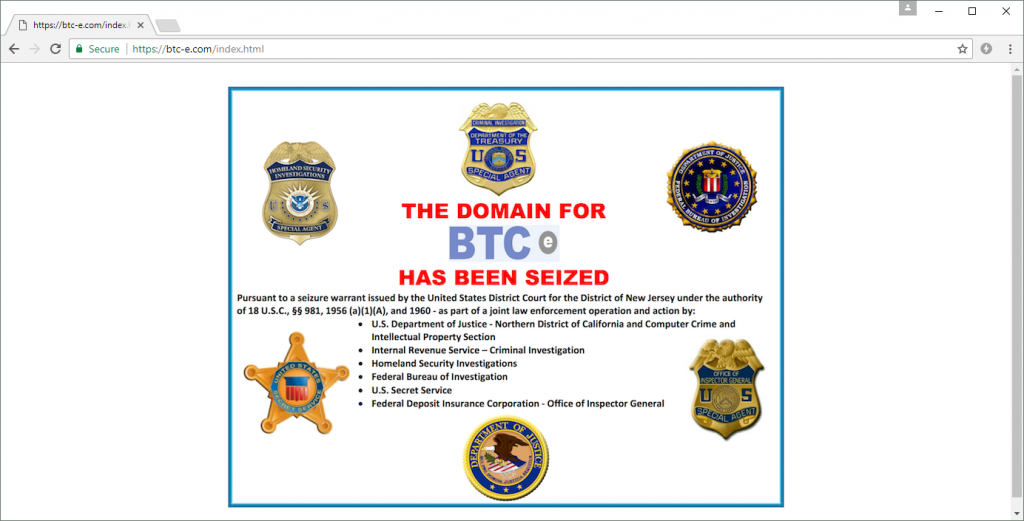 But evidently, hosting a 383 KB PNG image on a static HTML page is harder than it might seem. Most requests to the new site either fail to connect, or are very slow – much slower than when the site was still operating as an exchange for Bitcoins and other cryptocurrencies. Back then, btc-e.com was served via the Cloudflare content delivery network, which explains the relatively stellar performance in the run-up to its seizure.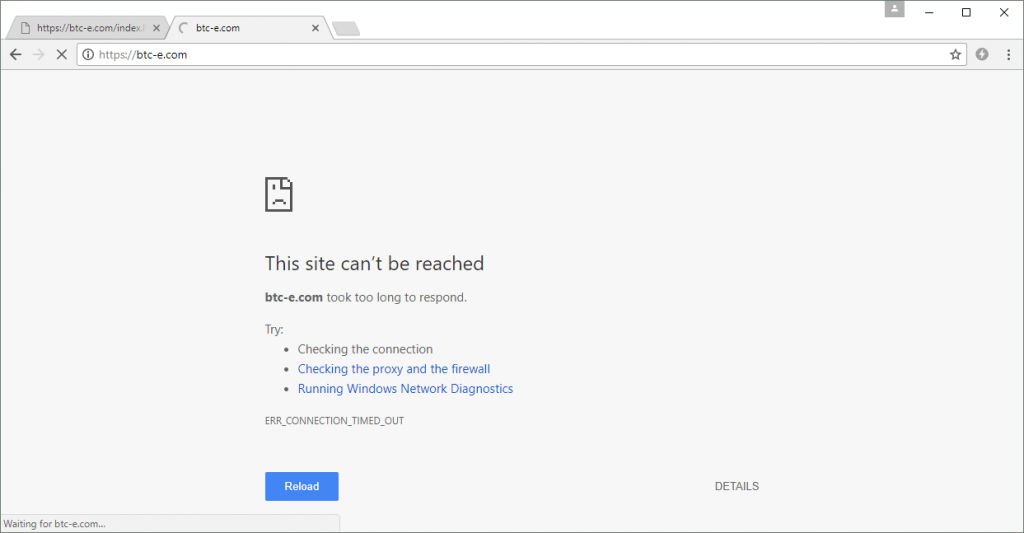 The seizure of btc-e.com relates to a large-scale money laundering operation, which included Bitcoins stolen from the now-defunct Mt.Gox exchange. It is not clear whether the poor performance of the new site is simply being caused by an unsuitable hosting platform, or by deliberate protest attacks from aggrieved parties. Users who had Bitcoins tied up in BTC-e may never get them back.