When the African nation of Mali announced that it was going to provide free .ml domains from July, their goal was to put Mali back on the map. It appears they have now succeeded, but perhaps not in the way they had intended — thanks to the free domains, Mali now has the most phishy top-level domain of any country in the world.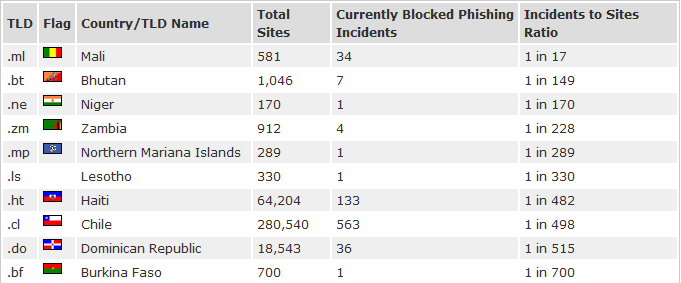 Nearly 6% of the .ml domains in Netcraft's survey are currently blocked for hosting phishing sites, making it by far the phishiest TLD. In comparison, the second most phishy TLD, .bt (Bhutan), has only 0.7% of its sites blocked for phishing.
.ml domains can be quickly and easily registered at Freenom, which is owned by the Netherlands-based Freedom Registry. Registrants are required to create an account with a valid email address, and a CAPTCHA is used to try and prevent automated registrations. Domains can be registered for between 1 and 12 months initially, with an unlimited number of renewals. Domains which contain more than 3 characters are free.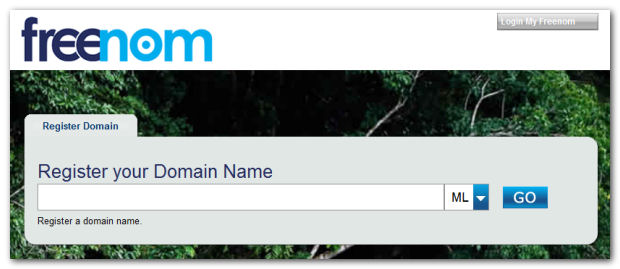 It is not surprising to see free domain names being used in phishing attacks, but some TLDs have managed to tackle such fraud with astounding efficacy. The .tk TLD was taken advantage of extensively by phishers in 2011, prompting its registrar, Dot TK (another subsidiary of Freedom Registry), to introduce an anti-abuse API to allow trusted partners to shut down sites that use the .tk ccTLD. This dramatically reduced the average uptime of phishing sites which used .tk domains, making it a less attractive platform for fraudsters. Indeed, .tk does not even appear within the top 50 phishiest TLDs today; however, considering .tk and .ml share the same owner, this makes it somewhat surprising to see .ml being so heavily abused already.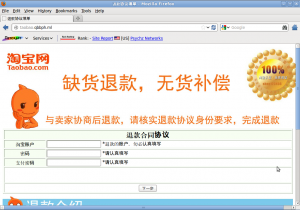 A Taobao (Chinese shopping site) phish using a .ml domain, hosted in the US.
Despite the obvious appeal of a free and easily registered domain name when orchestrating a phishing attack, the phishiest TLDs are not always free, nor easy to register. Back in June, Morocco had the phishiest TLD (.ma), although it has since fallen to 12th place. As well as not being free, the administrative contact for an .ma domain must be established in Morocco; however, people living outside Morocco can still register an .ma domain through third parties.
Netcraft provides services to help protect domain registries, brand owners and hosting companies. You can also protect yourself against the latest phishing attacks by installing Netcraft's Anti-Phishing Extension and help protect the internet community by reporting potential phishing sites to Netcraft by email to scam@netcraft.com or at https://report.netcraft.com