The Operation Payback website behind today's voluntary botnet attack against MasterCard has been suspended.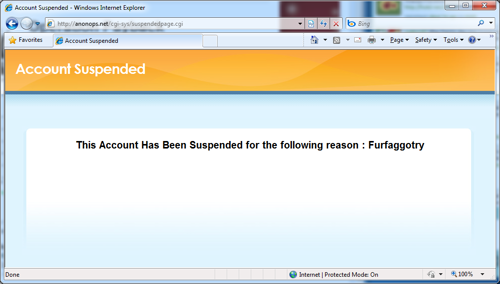 www.anonops.net had previously offered download links for denial of service software. This software is installed by willing volunteers and waits to receive instructions from a central Internet Relay Chat server. More than 1,600 of these software clients were involved in today's retaliatory attack against MasterCard, although there were apparently only 400 running when the MasterCard site was first taken down.
The suspended site is hosted by LeaseWeb in the Netherlands (see Netcraft's site report). Target sites are still being announced via IRC and the @Anon_Operation Twitter stream.