At the start of the first US Government shutdown since 1996, an SSL certificate used on barackobama.com has expired. Issued by Go Daddy in September 2012, the SSL certificate for *.barackobama.com and barackobama.com was used by Organizing for Action, a non-profit grassroots organisation aligned with Obama's political policies. Whilst not directly associated with the US Government, the expiry of the SSL certificate for barackobama.com during a US Government shutdown is nonetheless a curious coincidence.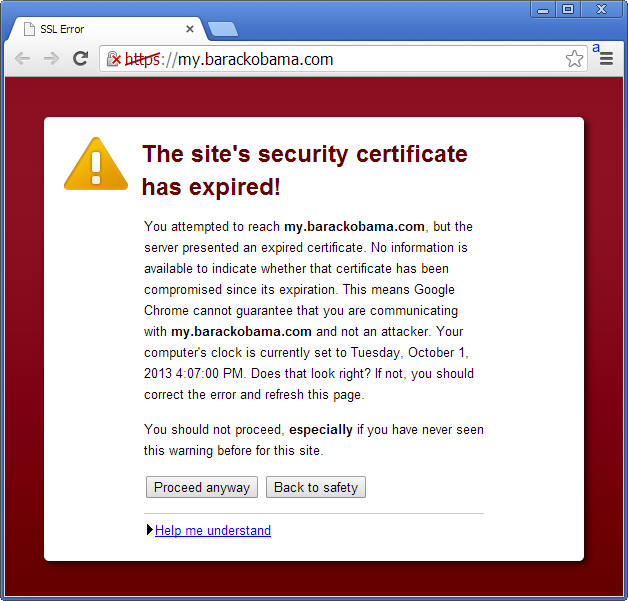 Warning in Google Chrome when visiting a website using the SSL certificate for *.barackobama.com.
Several SSL certificates controlled by the US Government expired today and are still being used — for example, the SSL certificates used on both ui.tn.gov and webmail.coop-uspto.gov have expired and may not be replaced any time soon. Furthermore, there are at least 30 US Government sites still using SSL certificates that are scheduled to expire before Friday.
SSL certificates expiring may be least of the problems for US Government websites, some websites have been taken offline: www.nasa.gov now redirects to notice.usa.gov.