The WikiLeaks.org website has moved again and now appears to be hosted within walking distance of the CIA's headquarters. The site was previously hosted by Silicon Valley Web Hosting, but has now switched to ServInt, whose offices are adjacent to the CIA in McLean, Virginia.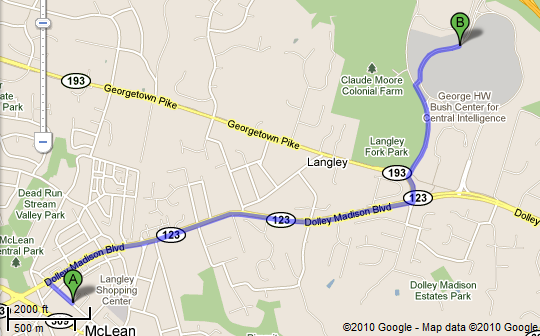 A = ServInt headquarters, B = CIA headquarters (both approximate)
Hosting the WikiLeaks.org site within such close proximity of the CIA headquarters is surprising given that earlier this year, WikiLeaks asked the CIA to stop spying on it, though it will presumably be helpful for the CIA's WikiLeaks Task Force (WTF!)
The recent hosting history for www.wikileaks.org can be viewed here.