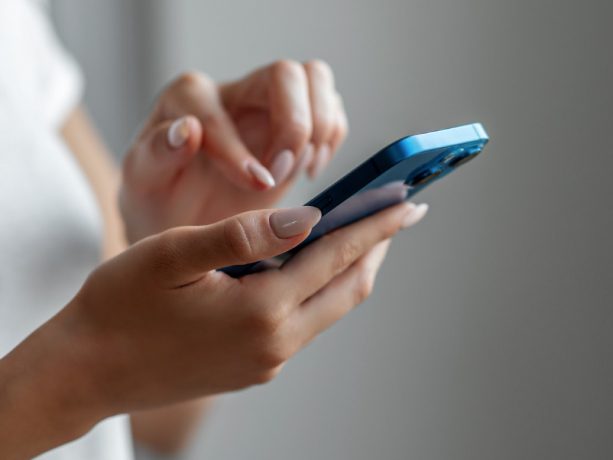 Mobile Device Protection
Defend yourself and your organization against cybercrime with Netcraft's app for Android, iOS, and Amazon mobile devices
Phishing protection, on your favorite mobile device
Benefit from Netcraft's real-time protection from malicious sites, SMS and more, including phishing, fake shops, and malicious scripts such as JavaScript skimmers and cryptocurrency miners on your device.
Beyond protection from threats already blocked by Netcraft, the app allows for reporting suspicious sites in just a few clicks.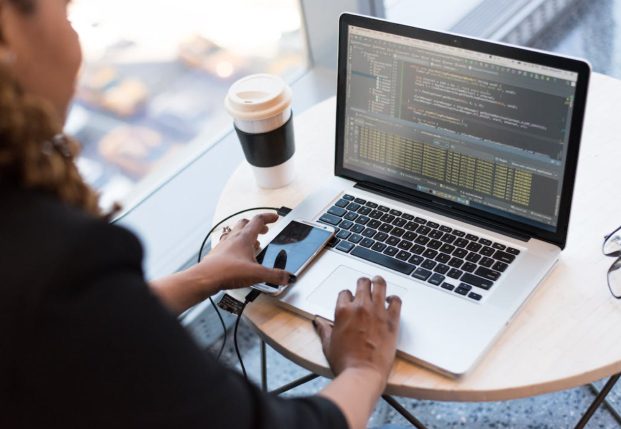 How can you trust links sent via email and SMS?
Malicious attacks are a growing issue for mobile devices. They don't just target your browser or email; you can also receive fraudulent text messages. The Netcraft mobile apps protect you from these attacks wherever you go.
By analyzing log files recovered from phishing sites, we found that over two-thirds of visits to phishing sites are from mobile devices. The Netcraft app provides rapid protection against phishing threats, with new attacks blocked as soon as we detect them.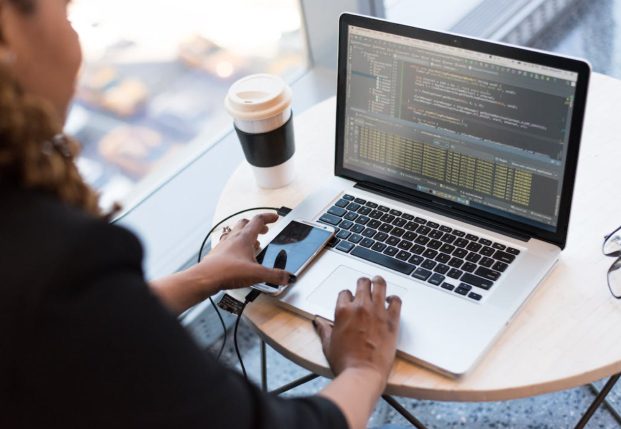 Supported Apps
Netcraft supports the built-in browsers on your device, along with many popular third party apps including any app powered by Chrome or Safari.
Third party app support varies between Android and iOS.
Frequently Asked Questions
The Netcraft Android app relies on the Accessibility service to interact with the browsers on your phone. This is supported in Google Chrome, Facebook Messenger, Facebook, Firefox, Instagram, Reddit, Slack, Snapchat, Telegram, Twitter, and WhatsApp.
When using Safari or other browsers, tap the 'share' icon, then tap the 'Report Phishing' option. Or, to report a phishing message in iMessage, long-press the message, tap 'Copy…', then tap the Netcraft icon.
In the Netcraft app, simply tap the report (clipboard) icon in the home screen. Or, from a browser, find the 'share' option, and share the site with the Netcraft app.
You can also use report.netcraft.com to report malicious sites from any device.
The size of the iOS app can vary based on your device, as the App Store dynamically adjusts the app download to match your device. In addition, the disk space used by the app can also vary based on the feeds you're subscribed to. Typically, the size of the iOS app once installed and configured is 80 – 95 MB.
The size of the Android app is significantly smaller than the iOS app, due to a simpler protection mechanism. This means savings can also be made by not needing to include instructional videos showing the user how to enable the app. Typically, the size of the Android app is between 2 – 6 MB.
Unfortunately caller IDs are relatively easy for a fraudster to fake. This makes blocking calls or messages by caller ID tricky, as it can become difficult to distinguish between a fraudster using a faked caller ID and an official company using a legitimate caller ID.
For example, if you received an SMS message from a fake 'Example Bank', it is difficult to block that caller ID without also blocking all calls and SMS messages from the legitimate 'Example Bank'.
Google icon, Google Play and the Google Play logo are trademarks of Google LLC.
Apple and the Apple logo are trademarks of Apple Inc., registered in the U.S. and other countries and regions. App Store is a service mark of Apple Inc.
Want to protect yourself on other platforms?
We also have apps to help protect you from phishing for your browser and mail.