Netcraft has today received a Double Queen's Award for Enterprise.
A Queen's Award is the highest UK Government award for a British business. It is awarded on the Queen's Birthday each year, and, in different times, it would include an invitation to a mass gathering at Buckingham Palace. The criteria set by our Government searches for considerable progress sustained over a six year period. This year, 128 companies received a Queen's Award for International Trade and 66 companies a Queen's Award for Innovation.
Netcraft is one of three companies to receive a Queen's Award in both categories. The full list of winners is listed in the Queen's Awards Press Book.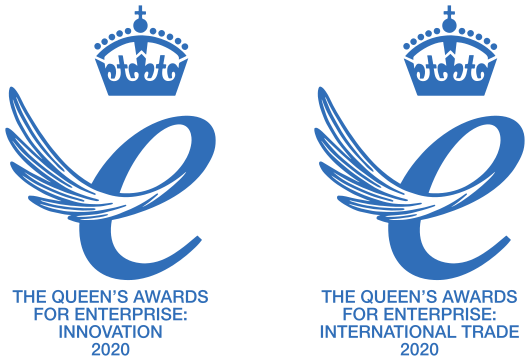 The Queen's Award for International Trade recognises how during the six year period our business evolved from the internet infrastructure industry to a broader community of banks, financial services and other large enterprises in over fifty countries, including six of the world's ten largest companies by market capitalisation and eleven of the top fifty banks worldwide.
The Queen's Award for Innovation is in respect of our cybercrime disruption services. In the UK these are used by the British Government and six of the eight constituents of the FTSE-350 Banking index. The same services underpin the growth in exports reflected in the International Trade award, representing a force for good across the whole internet. Netcraft now provides countermeasures against some 75 different forms of cybercrime, and on behalf of customers, disrupts at least a quarter of all phishing attacks worldwide.
Our business continues to trade successfully since the advent of Coronavirus, and so far has disrupted over 2,000 Coronavirus related cybercrime attacks.